What is a Lanyard?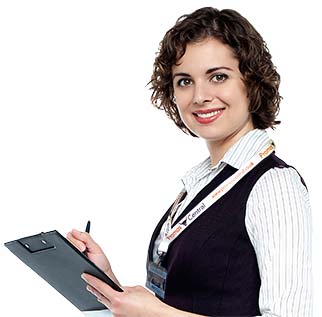 Lanyards, in their simplest form, are strips of material or rope that are generally used to secure something. In the context of sports such as climbing or sailing, the lanyard may be used to secure lines and raise and lower things such as sails and shrouds.

More recently lanyards have become a must have item of workwear.
Bespoke Lanyards & Office Security
---
The most common place to find custom ID lanyards these days is in the workplace where they are used to help easily identify employees or visitors.

Lanyards consist of a chord or strip of material that is worn around the neck or wrist and are produced with a plastic or metal clip that can be used to attach an ID card holder, name badge holder or other accessory.

They can be customised with your logo or company name to offer a great value way to boost your brand awareness.

We offer the following types of lanyard:
Lanyard Benefits
---
Custom Lanyards
Boost Your Brand Awareness
The beauty of the bespoke company lanyard is its combination of simplicity and functionality. Not only are they widely used for workplace ID management, but with customised lanyards or branded lanyards you can showcase your logo or brand delivering the following benefits:
Quickly Identify Staff or Visitors
Great High Impact Exposure for Your Brand or Logo
Helps Employees Feel Like a Valued Team Member
Low Cost Marketing
Personalised Lanyards
Common Uses
A personalised lanyard can be used across all areas of buiness from ID and access management, to allowing staff to login easily to tills or computer systems and indeed they can even be sold or used as promotional giveaways to boost your brand or to highlight a particular cause, product or interest group.
Securing Keys or Access Cards
Login Fobs for Tills or POS Systems
Securing Handheld Electronic Devices in Retail, Bars & Restaurants or Delivery Couriers
Retractable Reels for Passes for Doors, Ski-lifts or Other Controlled Access Areas
---
Buy Personalised Lanyards & Custom Lanyards